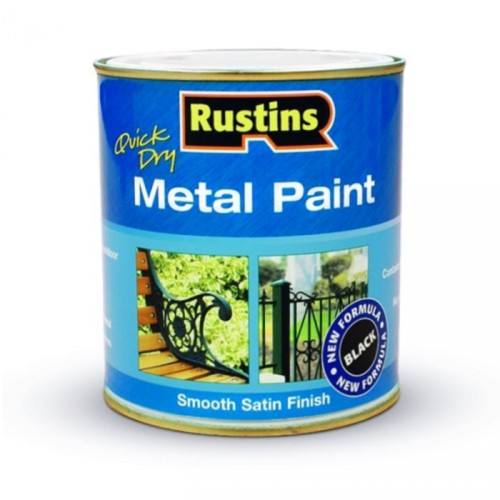 RUSTINS METAL PAINT BLACK 500ML
Product Code: BRUS0520
Rustins new formula Metal Paint is a low VOC paint for use on both bare and galvanised metal.
It can be applied directly without the use of a primer and is suitable for indoor and outdoor use. Ideal for gates, metal tanks and all ferrous metal surfaces.
Not suitable for use under cellulose finishes.
Containing anti-corrosion additives the paint has a low odour and dries to a smooth satin finish in just 2 hours. Brushes can be cleaned with water.
New improved formulation.
Water based & quick drying.
Low odour.
Satin finish.
Contains rust inhibitors.
Back to Listings